This boss will also test the DPS skills of your group. There will be periodic interludes (can be called phases) with adds that will slowly move against the boss. If they reach the boss, they will nuke the battlefield and kill everyone.
Phase 1
Arcane Halo - An AoE attack that covers the whole battlefield. There is a safezone near the boss, but the tank can easily impair her to stop this attack from playing out.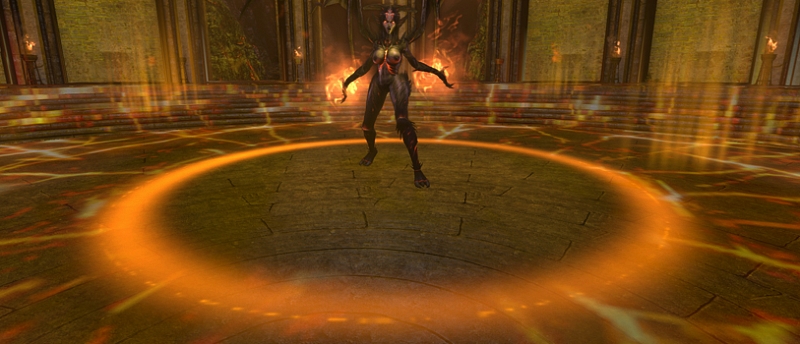 Macroshock - An ability she casts on a random person in the group, dealing a fair amount of damage. The healer should be prepared to heal those who are hit by this.
Infernal Criticality - This is the ability that will initiate Phase 2 the first time, then Phase 3 the second time and Phase 4 the last time. This ability simply cannot be interrupted. Continue to read below about the various phases.
Phase 2
Recursia will position herself in the middle of the battlefield and become untargetable. Adds will spawn near the wall that stretches all around the room. They will attempt to reach Recursia, and if they do, they will produce a nuke that will kill everyone. Stop them from reaching her to continue the fight with Recursia herself. Returns to Phase 1 after all the adds have been stopped.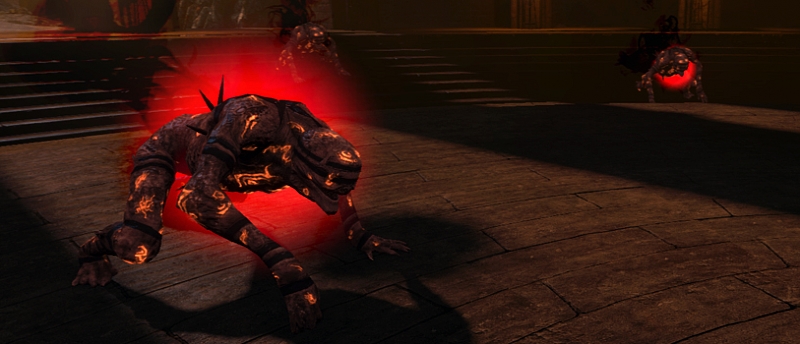 Phase 3
Same as the previous interlude, however, more adds will spawn this time. Spread out and take out all the adds as they crawl towards Recursia. Returns to Phase 1 after all the adds have been dealt with.
Phase 4
Recursia will spawn adds again, but she will not become invincible this time around. Focus on killing her as fast as you can before the adds reach her.