Posted by vomher on September 29, 2022.
Last updated by vomher on September 29, 2022.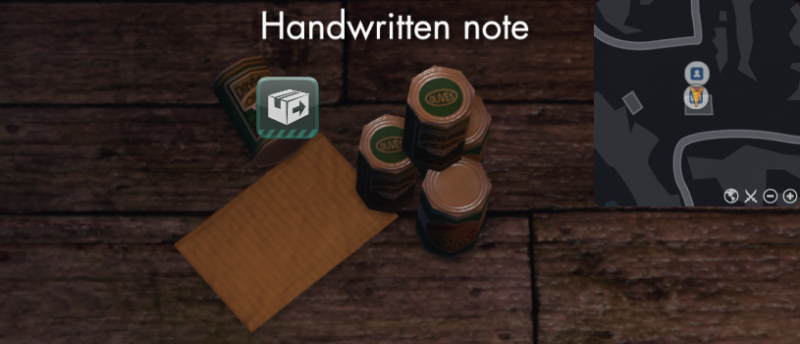 Bearing Gifts must be completed as one of the pre-requisites to unlock The Cost of Magic.
You find a note at the windmill that indicates something dangerous is happening at a place called Needle's Eye. Investigate.
Tier 1
The note looks like it was left here recently.
Objective: Inspect the note
Examine the handwritten note on the ground.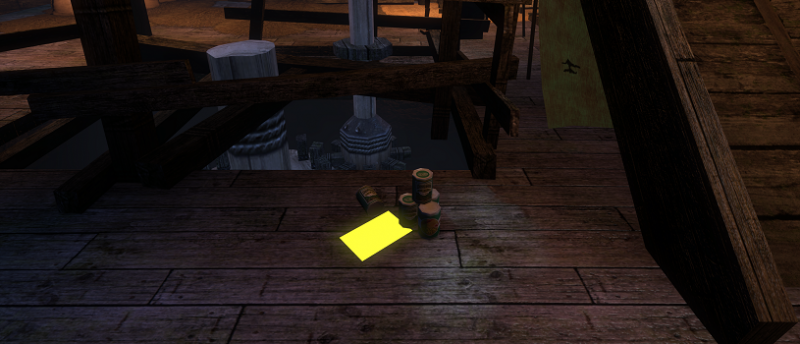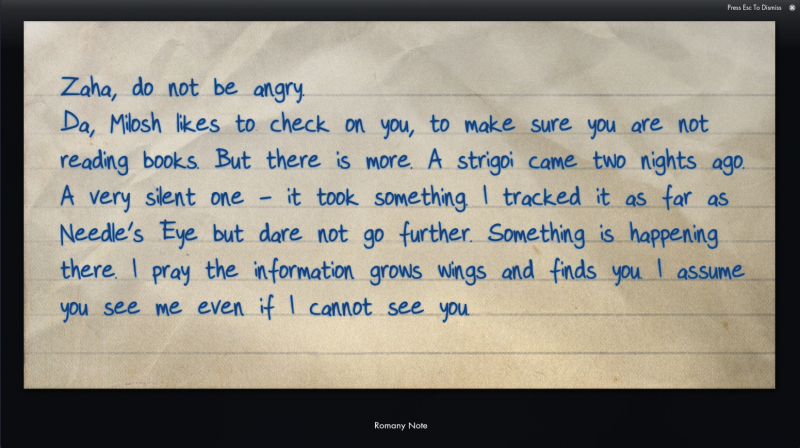 Objective: Go to Needle's Eye
Go to the nearby glade (550,540) with a pond southwest of Hollander's Mill.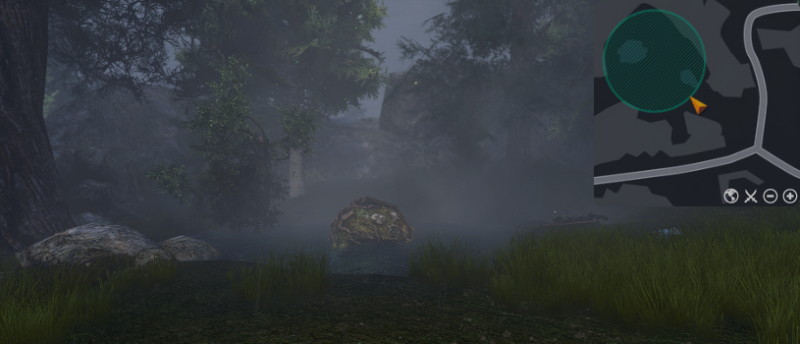 Objective: Find the source of the disturbance in the glade
An Ornate Romany dagger is piercing the heart of a faun (540,550) and pins the faun's corpse to a tree stump. Pull the dagger from the sacrificial lamb.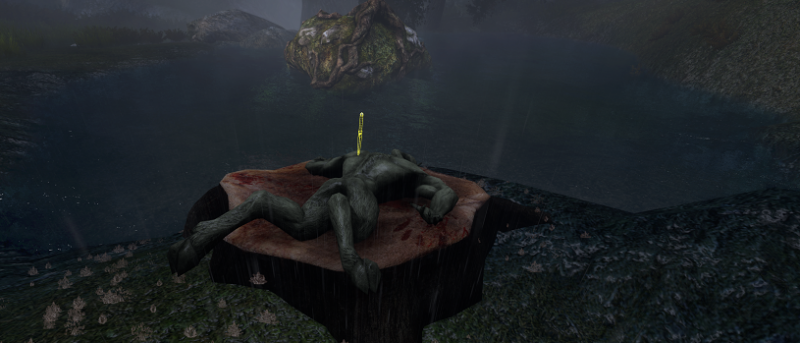 Objective: Defeat the Stone Violent
Removing the dagger awakens the Stone Violent, a violent Forest Golem that attacks whomsoever took the ornate Romany dagger.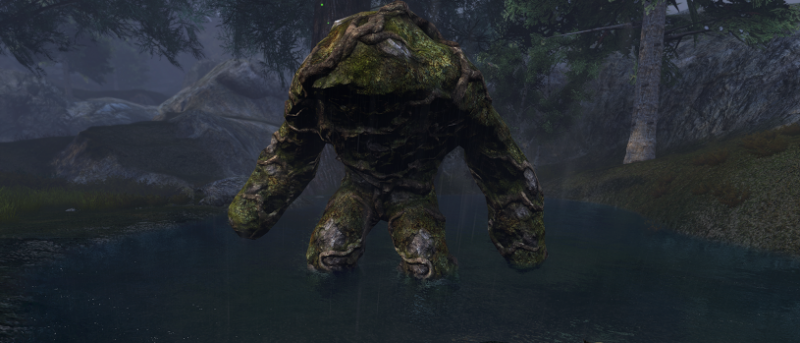 Tier 2
After the threat was dealt with you find a small, ornate Romany dagger, most likely the stolen object. Bring it to Zaha.
Objective: Bring the dagger to Zaha
Go to Zaha (475,880) at The Perch, where she looks out to the valley below. She will take the ornate Romany dagger when approached.