Posted by vomher on November 7, 2021.
Last updated by vomher on November 7, 2021.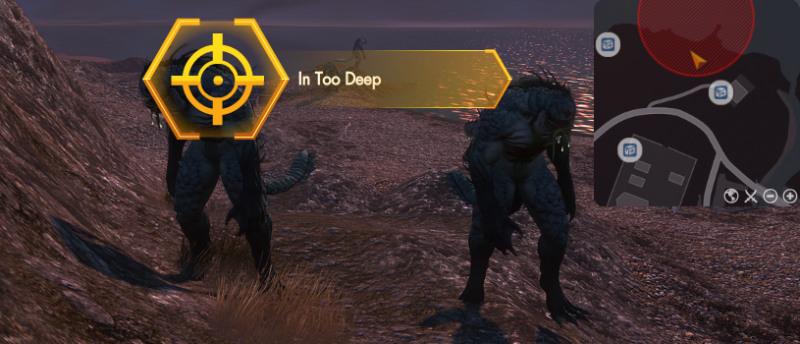 In Too Deep is an Area Mission and is received automatically when in close proximity to and in the associated mission area, provided this Mission is not on cooldown. This Mission is removed upon leaving the mission area for 10 seconds, and can be regained by returning to the mission area.
The northern coast of Blue Mountain seems to be the most heavily affected area from the fog that rolled over the Solomon Islands [sic]. The Deep One [sic] who have taken up residence here are a severe threat and need to be culled.
Tier 1
Objective: Defeat Cold Seep deep ones
Kill any 8 of the Cold Seep Deep Ones on the northern coast of the Blue Mountain. Acceptable Cold Seep Deep Ones to cull are the Cold Seep Progenitors, Cold Seep Anglers, and Cold Seep Mutants.