Posted by vomher on November 7, 2021.
Last updated by vomher on November 7, 2021.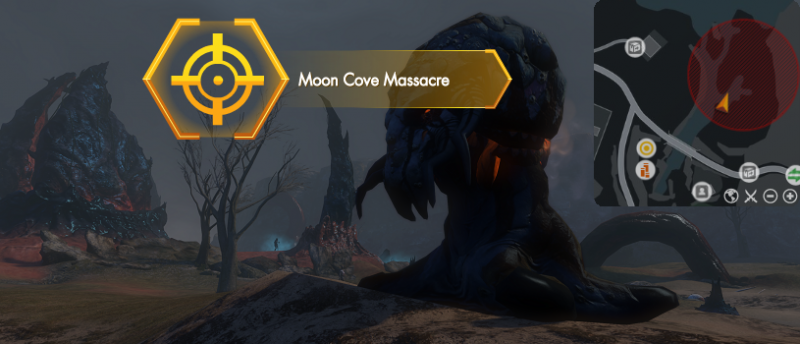 The Vetr brood of Draug seem to be defending a large pod that seems to be late in its gestation cycle. Before this horror can be born, disrupt the local population to disrupt this ritual.
Moon Cove Massacre is an Area Mission and is received automatically when in close proximity to and in the associated mission area, provided this Mission is not on cooldown. This Mission is removed upon leaving the mission area for 10 seconds, and can be regained by returning to the mission area.
Tier 1
Objective: Defeat Vetr draug
Defeat 8 of the Vetr draug found amidst Moon Cove. Their Incubators, Brood Pods, and roving Thawing Undead are also considered under their thrall enough to count as Vetr Draug for the purposes of this mission.