Posted by vomher on November 7, 2021.
Last updated by vomher on November 7, 2021.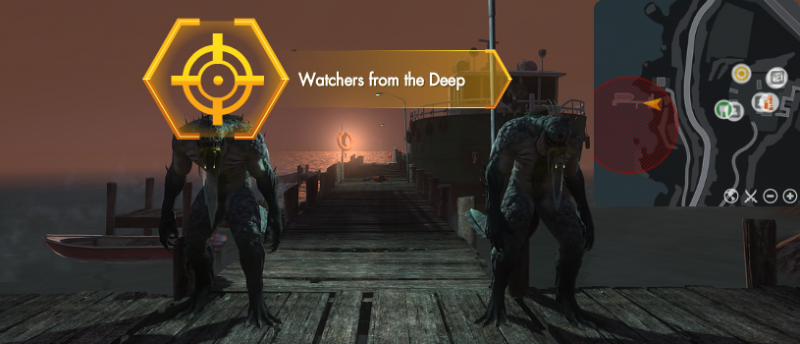 Watchers from the Deep is an Area Mission and is received automatically when in close proximity to and in the associated mission area, provided this Mission is not on cooldown. This Mission is removed upon leaving the mission area for 10 seconds, and can be regained by returning to the mission area.
A small population of Deep One [sic] have taken up resience near Whale Watching point [sic]. As a potential access point to the island, this area should be cleared up.
Tier 1
Objective: Defeat Cold Seep deep ones
Defeat 8 of the Cold Seep Deep Ones around the Whale Watch. Kill any of the looming Cold Seep Gorgers, Cold Seep Oracles, or even the Cold Seep Thresher on the abandoned boat.