Posted by vomher on April 22, 2018.
Last updated by vomher on April 22, 2018.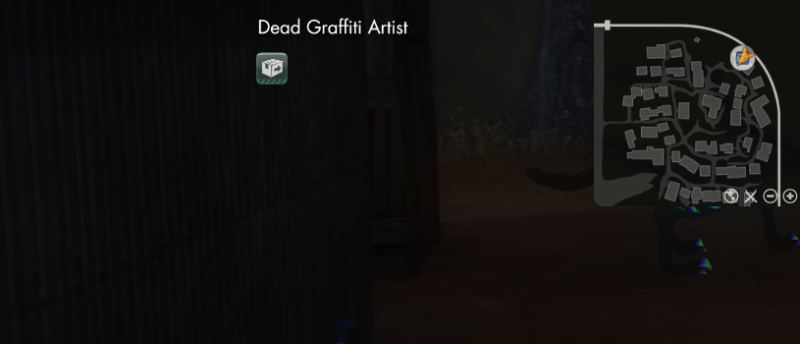 This mission is only accessible in New Dawn by Night.
Tier 1
Objective: Take the spray cans
Pick up the cans by the dead graffiti artist's corpse. It is your duty.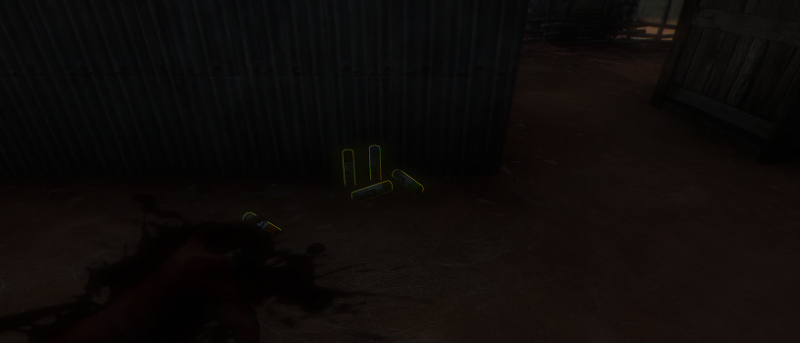 Objective: Make Graffiti
Make 8 pieces of graffiti throughout the Foundling Homes. Black Canvases that can be sprayed are scattered in the camp and are marked with white brackets. These canvases can be found on the walls of the cabins themselves. When a location is used, one of a number of random graffiti can appear.
There is always one good spot for graffiti by the dead artist.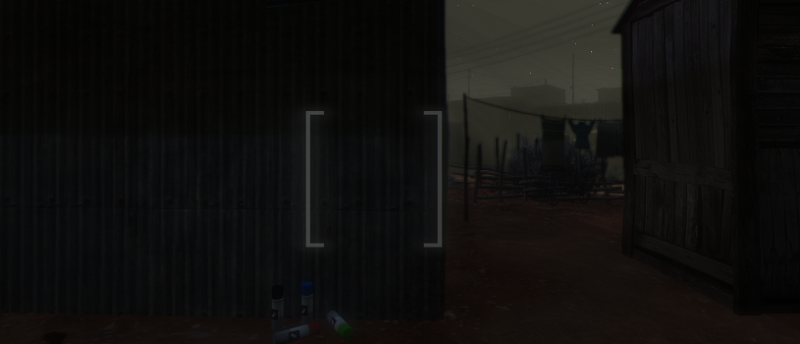 Blank Canvas Locations
There are a wide variety of Blank Canvas locations in New Dawn. All are accessible while working on Graffiti Time.
A list of blank canvas locations to graffiti is being compiled below. Coordinates and details subject to change.
(563,689)

(605,754)

(570,769)

(545,749)

(588,746)

(599,732)

(590,684)

(607,682)

(563,688)

(477,665)

(477,707)

(468,720)

(434,709)

(456,670)

(431,618)

(413,644)