Posted by vomher on February 7, 2018.
Last updated by vomher on February 7, 2018.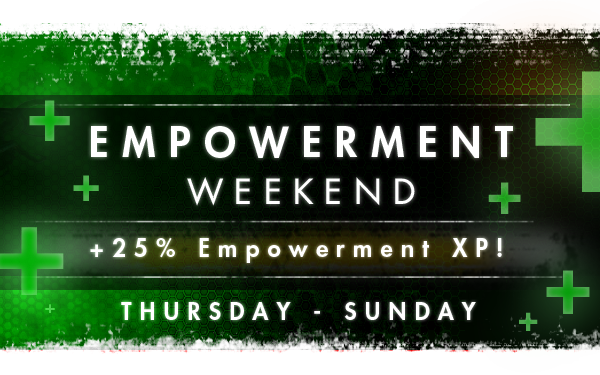 Receive 25% MORE XP when Empowering gear starting Thursday, February 8th 2018 at 9:00 AM EST and ending on Monday, February 12th at 9:00 AM EST! Use this time to boost your gear in preparation of what's to come!
The power is yours: the amount of XP gained via Empowerment is increased by 25% for a limited time! Empower items through the Upgrade Window by pressing the "Y" key (by default). Show us your Legendary items!
See the Official News Post about the event on the Secret World Legends website!