Posted by vomher on March 30, 2020.
Last updated by vomher on March 30, 2020.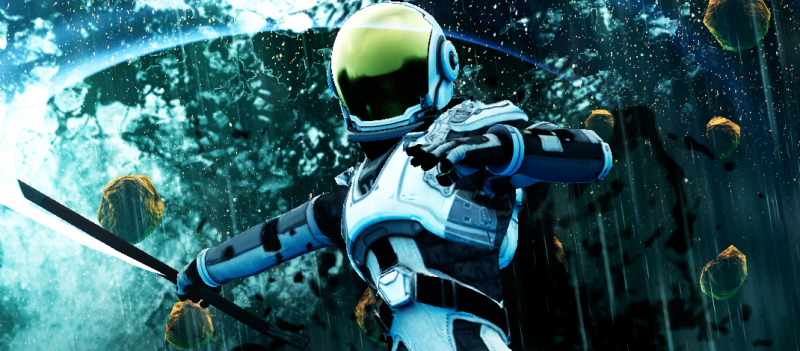 Moons of Madness, a Secret World Legends spin-off game about Orochi astronaut Shane Newehart and his Martian mission, has released on XBox One and Playstation 4 as of March 25th, 2020! While Moons of Madness was already on PC, it can now be found on consoles, too! Will you sharpen the dream and investigate the twin moons?
Moons of Madness is now out on PC, PS4, and Xbox! What was once a seemingly routine day on a secret Mars installation is about to spiral out into a living nightmare… Will you overcome the darkness? Or will you succumb to madness?

Celebrate the occasion with a free gift in Secret World Legends! To claim your free gift, log into Secret World Legends at any point between today and April 1, 2020 to find an "Orochi Space Engineer Kit" in your Delivered Items.
To celebrate Moons of Madness successfully launching on all planned platforms, all Secret World Legends players who long in between March 25th and April 1st can claim an Orochi Space Engineer Kit from their Delivered Items, which is accessible from the dropdown menu selection or by using the command /delivereditems.
The Orochi Space Engineer Kit contains a spacesuit very similar to Shane's - the Space suit, Orochi cosmetic! Not only do you get an Orochi spacesuit, but the kit also gives the Weapon Skin: Crowbar weapon visual modification skin that allows you to select the Crowbar skin for Blade weapons in the Dressing Room!
Be like Shane Newehart, won't you, sweetling?
In addition, sweetlings who log in will see a pop-up for the code madmoon30. This code can be redeemed at MoonsOfMadness.com for 30% off the PC edition of Moons of Madness.
Check out the official announcement for the release and tie-in!
A special TSWDB Moons Of Madness strategy guide is in the works! We busy bees hope to have it to you soon!