Posted by vomher on October 11, 2017.
Last updated by vomher on October 11, 2017.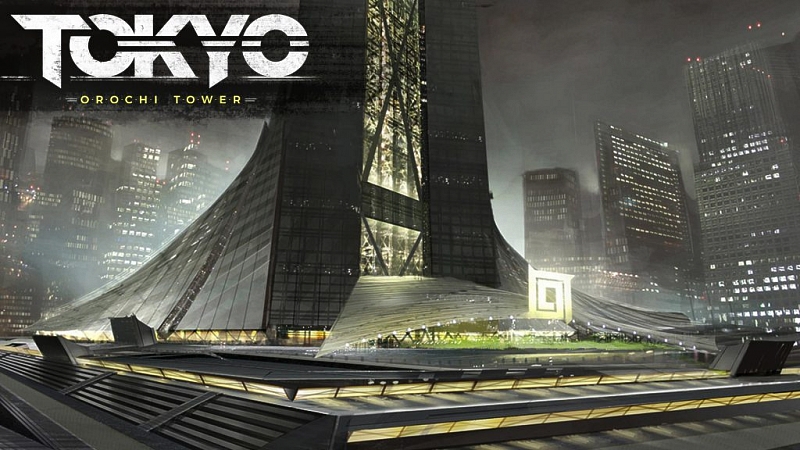 Come on in, Chuck. . .
Orochi Tower is open. Climb to the very top of the Dark Tower! Face confrontations and revelations and reap what you have sown, Sweetling. Reap what you have sown.
Tokyo: Orochi Tower

Come on in, Chuck.

The way is clear, the path open. Of its hundred ghostly tales, Kaidan has but one final story to tell: The Orochi Tower.

Ascend. Battle through floor after floor. Discover the truth behind the Orochi Corporation and its "research", of the rabbit-hooded killer, of John, of Lilith…and of something even bigger.

The final chapter of the Tokyo saga, the colossal Orochi Tower features hours of new story and gameplay content across over 20 sections exploring all 8 Orochi subsidiaries. Fight to the top and uncover dark secrets behind the Orochi Corporation's experiments. Come face-to-face with revelations and confrontations…and the ultimate reward!

Everything you've worked for comes down to this. All of your decisions. Your actions.

Reap what you have sown…

New Lair: Kantoku Temple

The gates of the mysterious Kantoku Temple are now unbarred and unguarded. Were the temple gates originally sealed to ward off potential intruders, or was it to keep something in…? . . .
The Kaidan Lair is finally open, bringing new bosses, achievements, and signets along with it - wrist signets, in fact!
Just in time for the Samhain season comes the Haunted Cache! Arachnophobes, beware! The Haunted Cache now drops in the wild instead of the Future-Tech Cache, and the Cache Locksmith has updated his wares to match. Further information about Caches and the Haunted Cache in particular can be found in our Cache guide!
Read the release announcement on the official Secret World Legends website for more information about the new content. Check out the Patch Notes for Update 2.1.3!
Watch the epic trailer for Tokyo: Orochi Tower!
Walkthroughs for the new Story Content and associated missions and Legends will be added within the coming days! In the mean time, Legacy TSWDB content is still largely valid for a majority of the Orochi Tower storyline!
Please be aware that the Black Signal portion of our Legend lists is not yet fully functional. Until then, please see Legacy TSWDB for any Black Signal Legends. Notes will be made on a Legacy Lore list in the event that any Black Signal location has changed.