Posted by vomher on April 4, 2018.
Last updated by vomher on June 11, 2018.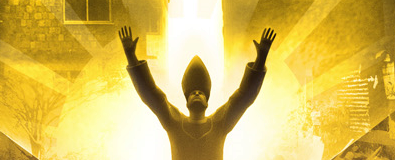 A new dawn is upon us! Season 2 of Secret World Legend's magnificent story is officially out with Dawn of the Morninglight!
You've laid low in the limelight for long enough; now it's time to spring into action. Time to Infiltrate the Morninglight stronghold in South Africa. Time to find answers – to find Marquard. After this long, it's gonna take a lot to take him away from you.
An optional Collector's Edition is now available for Dawn of the Morninglight. Containing an exclusive agent, Oleg Yablokev as well as outfits and a pet, there's a number of cool cosmetics to enjoy in the CE!
Along with new content are a vast series of fixes and adjustments! Check out the Patch Notes for the Dawn of the Morninglight update 2.2.1!
The official release announcement can be found on the Secret World Legends website.
Patch 2.2.1 brings an end to the Winter Cache's frigid reign. The Tribal Cache now drops all throughout the world. Curious about Caches and their contents? Our Cache page is here to help!
Take a look at the official launch trailer for Dawn of the Morninglight!
We are working hard to bring new content guides and walkthroughs for Dawn of the Morninglight missions, legends, champions, and agents! Please be patient - as this is entirely new content, guides are not immediately available; however, they are our top priority!